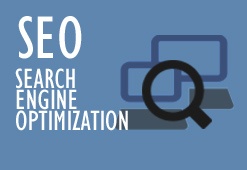 You've got your website up and now the world can come flooding in your doors, right? Everyone told you to get it on the internet so people could find you, so why aren't people finding you?
What they might not have told you was the significance of search engine optimization. It's great that you've got a website published, but so does everyone else. Unless someone is searching specifically for your business by its exact name, they may have trouble finding you. You need to use search engine optimization to make certain people who don't know you can find you.
Each search engine operates from an algorithm that calculates the relevance of websites to the search terms people enter. To make your website show up at the top of those searches, you need to be sure you're working with those calculations. Consider these things:
Every day Google experiences over 1 billion searches world wide.
100% of searchers look at the left-hand side of a search.
85% of people will click on the left-hand side of a search over the right-hand (paid) side.
The top organic search position in Google has an approximate 36% click-through rate.
People are 4 times more likely to click on the page one search results in Google than they are the paid ads.
Organic search outranks email and paid search as the #1 lead conversion tactic.
Clearly businesses that naturally get to the top of the first page of an internet search are more likely to be the ones people select. With a little bit of research, you can make certain that your webpage is at the top of those lists. Search engines have been known to adjust their algorithms as many as 500 times per year. Thankfully, most of those adjustments are meant to thwart people who manipulate the results rather than people offering valuable content.
While it can be time consuming and requires constant monitoring, you can ensure search engine optimization in a few simple ways.
Offer valuable content. A simple blog organically molded around the key terms people search for gets you found.
Share that content through social media. When people like what you have to say, they share it with others.
Maintain that content. Keeping things current gets you noticed and builds your credibility.
Search engine optimization puts your website to work for you finding leads and converting them to customers.
Interested in learning more about SEO, and how to grow your online visibility, and traffic? Let's talk.