Services Overview
Our service offerings are all tied to the marketing funnel. Although there are probably thousands of iterations of the classic Marketing/Sales funnel, they all essentially break out into three key areas.
Top of the Funnel (TOF) marketing is all about Awareness, being found, and attracting visitors to your online assets.
Middle of the Funnel (MOF) marketing strategies are all about engaging visitors, and nurturing prospects as they work through the buying process.
Bottom of the Funnel (BOF) strategies are all about conversions, and closing the sale. Within this framework, Revv Partners toffers the following core services.
Focus on the Funnel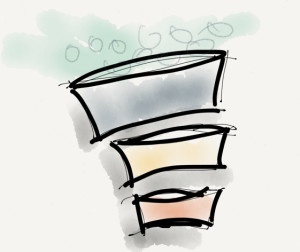 Web Development: It all starts with your online presence. Take an assessment of your online touchpoints. Website? Blog? Social Media Pages? Do they reflect your brand? Are they communicating the messages you want? Need some help? Let's talk.
Search Engine Optimization: Are you being found on the web when people search your service? Do you know the keywords people use to find your goods & services? Are competitors outranking you for top organic placements? SEO can help you be found by prospective clients. There are hundreds of factors that contribute to how you come up in search results.