Nikki is a veteran writer, editor and project manager with over a decade of experience helping businesses of all sizes achieve their goals. With prior experience in Business Services, Marketing, Education, and Healthcare, Nikki has a talent for helping businesses better understand their audiences, develop content that truly speaks to their prospects, and maximize their ROI.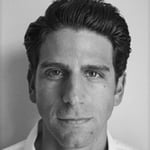 Michael Vicinelly
Designer & Graphic Artist
Michael is a creative and versatile graphic designer and digital artist experienced in all areas of graphic design, web design and marketing communications. He grew up in Southwestern PA where he began as a teenager designing his own slideshows, logos, and print material for friends and family. Michael continued to expand and hone his skills, and has now worked with clients all around the world on a vast array of projects.